The Youth Crew program provides an opportunity for students to engage with local community groups, learn about volunteering and gain new skills by completing nationally recognised training.
The College's Youth Crew program began in 1997 and is run as a partnership between three Secondary Colleges and thier respective local CFA brigades. The program also engages with other local emergency services such as Forest Fire Management Victoria, Parks, SES and Ambulance Victoria. Over the course of the two year program students learn firefighting and emergency management skills as well as completing training in volunteering and first aid. Working with a diverse range of people the program also has a focus on teamwork, community volunteering and future career pathways.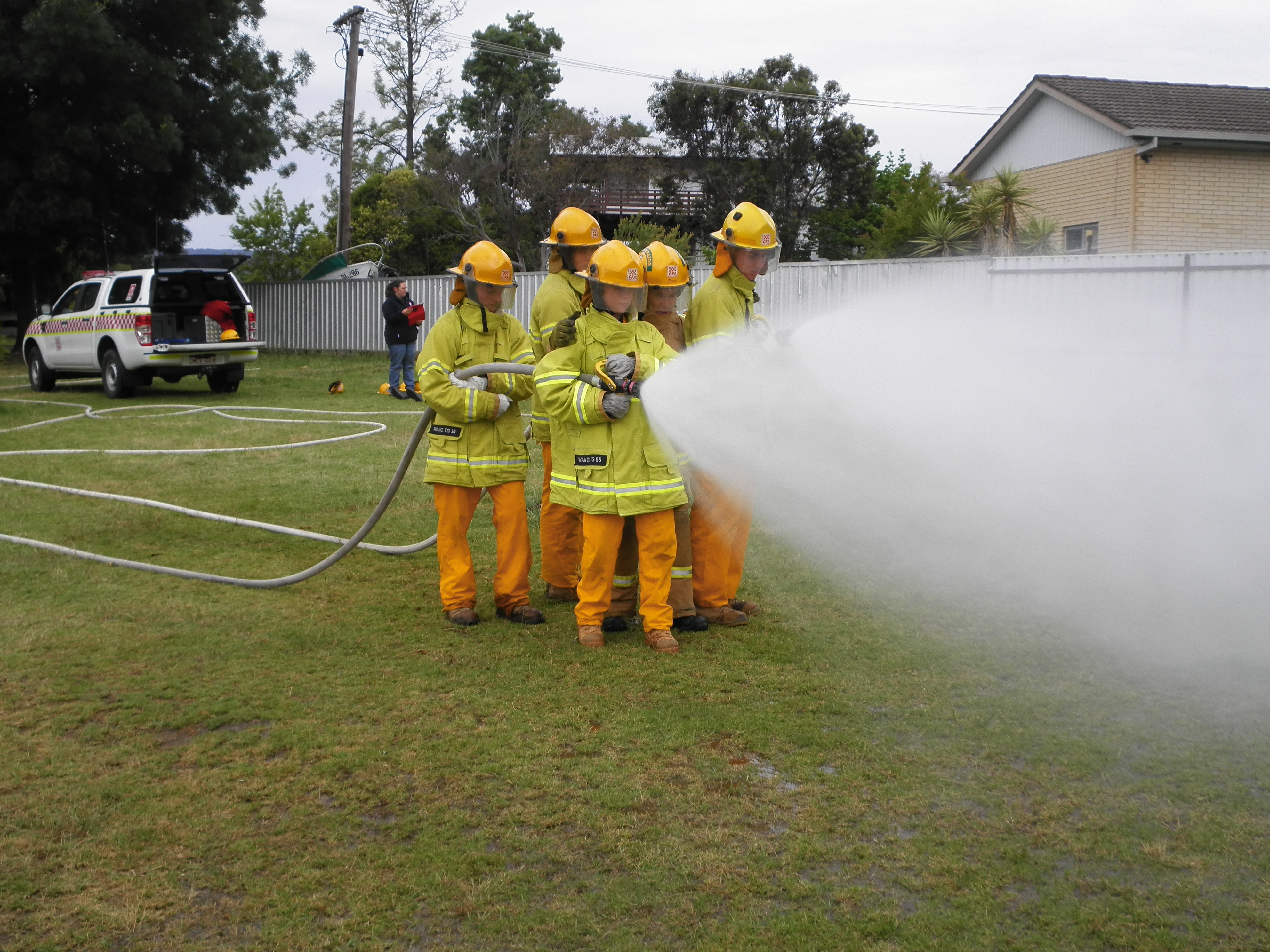 Each year funding is provided for eleven Year 10 students to join the program, selected through an application process which takes place in November of the preceding year. The program is two years in length and heavily subsidised by a grant made possibly by the Kiewa Mitta Murray Community Enterprises Limited (Mount Beauty and Distric Community Bank), with a small contribution fee required from students. Students also need to provide their own leather work boots. All other personal protective equipment is provided.
There are 6 trainings days per year and a three day camp at Howman's Gap. On a typical training day students undertake a variety of activities including; firefighting skills, teamwork activities and formal training in volunteering and first aid. Each school hosts two of the training days. Students are allocated into one of three brigades, made up of a mix of students from the three schools.
If you would like further information on the Youth Crew program, please contact the school's Youth Crew Coordinator.