The study of music fosters intellectual, physical and emotional development. In addition to teaching students to play their instruments, playing music develops teamwork, commitment and study skills, and bestows upon students a unique musical experience from which they will benefit for the rest of their lives.
'Music nurtures the soul…'
Mount Beauty Secondary College provides an Instrumental Music Program developed through years of experience and hard work. The program provides a valuable extra-curricular experience for many students.
The Mount Beauty Band Program began in 1987 under the directorship of Mr Glenn Ramage. The program has continued under the direction of Mark Poland, Dave Robinson, Pip Cain, Jarrod Policha, Braam de Villiers and with our current Director, Belle Hungerford.
The band program concentrates on brass and woodwind instruments, with intermediate and senior band.
Instrumental lessons are currently taught by Belle Hungerford, who joined us in 2021.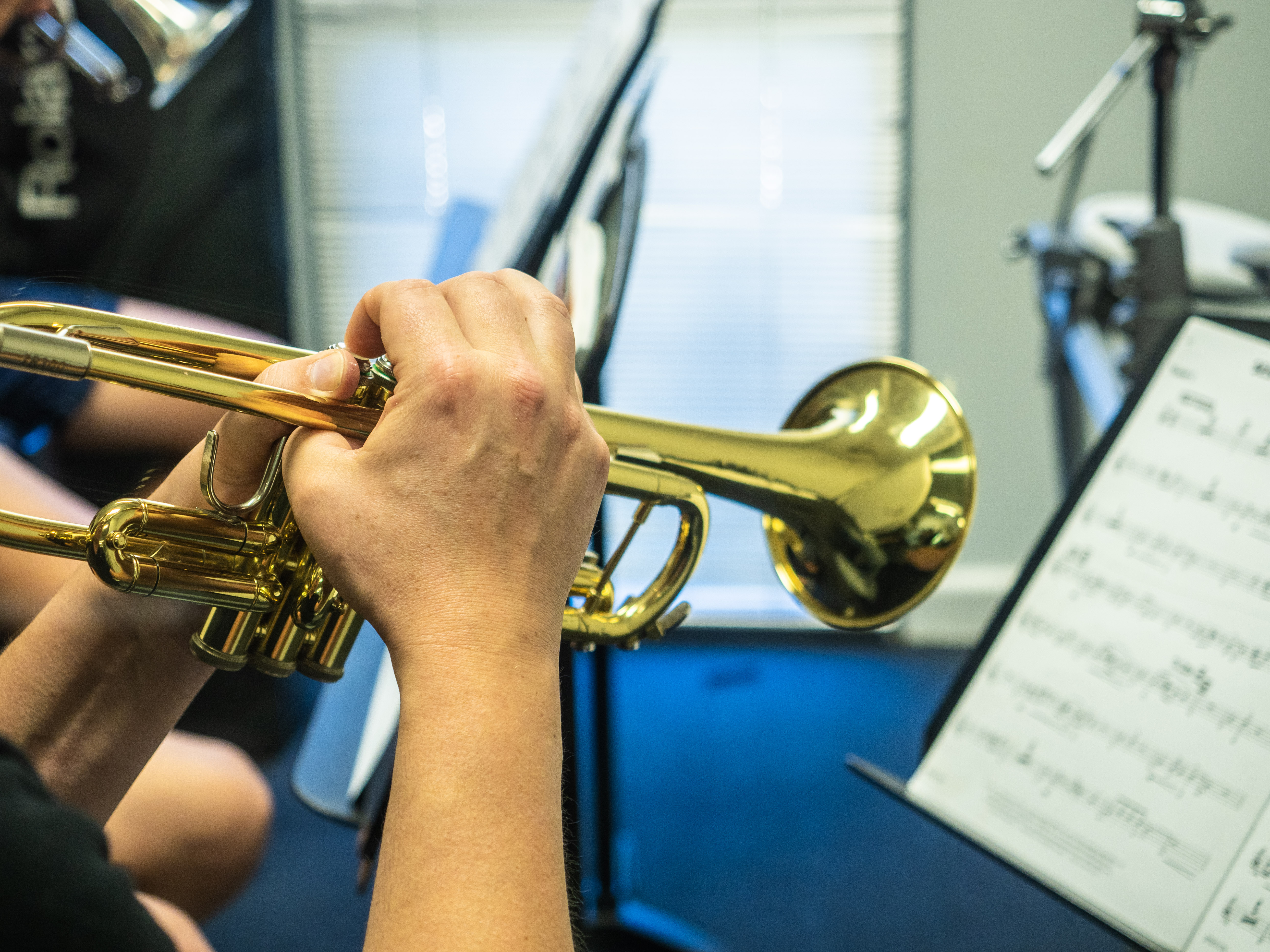 MUSIC LESSONS:
Music students attend weekly lessons with our qualified and talented music staff. Lessons are in small groups of up to four students. These lessons are held during class time; times are alternated weekly to ensure students are not repeatedly missing the same class. Regular home practice is expected to ensure maximum skill development.
BANDS AND ENSEMBLES:
To further develop their skills, students are required to participate in a concert band. Held after school once a week, these rehearsals are an essential component of the program, as they provide students with group performance opportunities.
The school was fortunate to be involved in the Leading Schools Fund which allowed us to develop a purpose-built performing arts centre, named the Jessie Hollonds Studios. The studios are used for band, music, dance, drama, theatre studies annd media classes.  The Studios also have two outside performance areas, including an amphitheatre and flat staging area.