The school's camp program enables students to explore, extend and enhance their learning and social skills development as it provides opportunities and experiences that are not always possible within the confines of the school.
School camps are conducted as either an integral part of the educational program, meaning a component that is compulsory for all students (e.g. a class/year level) or as an optional component for students (a voluntary trip).
The aim of our camp program is to provide opportunities to
Enhance physical, social and emotional growth
Extend learning beyond the classroom
Promote the development of relationships between teachers and students, and students and their peers.
Experience group living, and the socialisation and adjustments involved therein
Develop confidence, independence, responsibility and sense of community
Promote self-esteem, resilience, resourcefulness and leadership
Expose students to different and unfamiliar cultural and environmental settings
Year 7 Camp – Bogong
This camp recognises the importance of transition to secondary school and is scheduled at the beginning of term 1. Students undertake a range of activities at a residential outdoor camp designed to promote problem solving, teamwork, cooperation and tolerance; while providing the opportunity for students to develop positive relationships with staff and peers whilst working together and socialising. The school values of aspiration, confidence and respect are also practised and developed by the students at camp.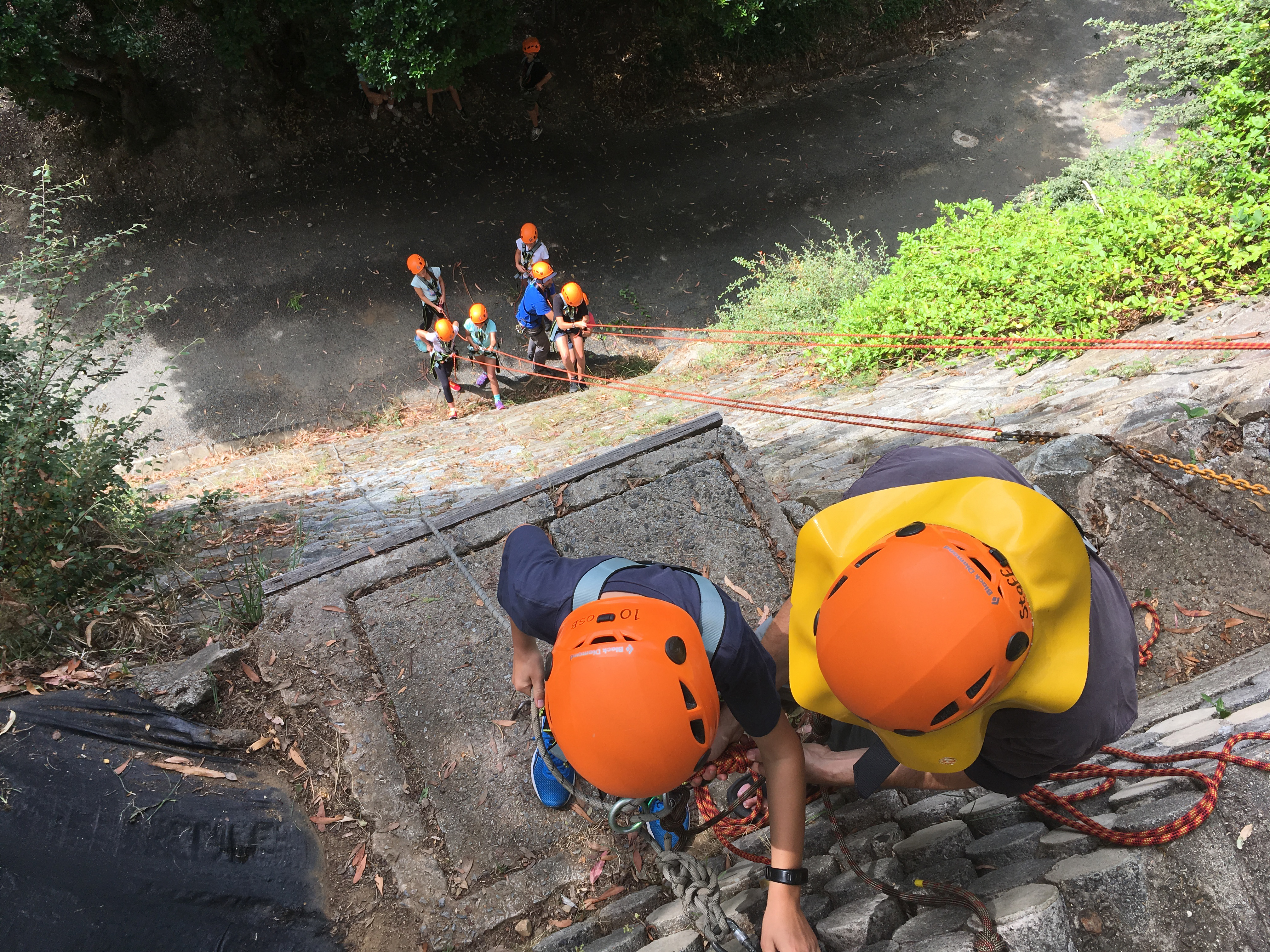 Middle School Camp
This is an optional camp offered to years 8, 9 and 10 students each year, on a two-year rotation. One year is a beach experience that aims to expose students to a different environment and provide the opportunity for students to develop skills in outdoor activities that may not normally be accessible to students in Mount Beauty. Activities may include surfing, snorkelling, paddle boarding or surf kayaks. The alternate year is an interstate trip that aims to develop greater understanding of the geography, history and cultures of other major cities or towns in Australia. It provides students with the experience and confidence to consider interstate options as a viable alternative in later life.
Year 11 Camp – Melbourne City Experience
The Year 11 camp aims to introduce students to the city of Melbourne. The students become familiar with the city's pace and soon develop the skills of using Melbourne's public transport system to travel independently throughout the CBD. The program exposes students to the vast array of opportunities that the city has offer and students begin to think about what they want for themselves as they move beyond secondary school. Students are inspired by the visits to universities and TAFEs, the views from the Eureka Skydeck, where they develop a clearer understanding of the size of Melbourne, are moved by the stories of homelessness at The Big Issue and enjoy touring Melbourne's lanes, alleyways and cafes. This camp provides the opportunity to increase confidence and independence and to build a group cohesiveness as students move into the final year of VCE.
Year 12 Camp – Careers
The Year 12 study camp to Charles Sturt University and Wodonga TAFE explores study skills and local tertiary pathways beyond high school. The 2-day camp encompasses indoor rock climbing, team-building activities and enables a positive beginning to Year 12 by providing time for developing study timetables, planning future pathways and lowering perceived barriers to tertiary education.